gemini-winning | Chef school season 1
CHEF SCHOOL produced by Rachel Low, Daniel Gelfant and Dana Speers of Red Apple Productions, walked away with a Gemini for Best Lifestyle/Practical Information Series.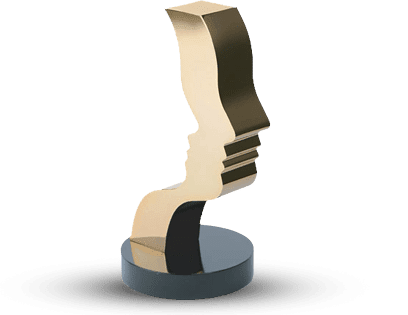 genie-nominated | this beautiful city
Genie nominated for 'Best Overall Sound' for 'This Beautiful City' at the 29th Genie Awards, including Best Actor (Poole), Best Original Song (Bry Webb, "Big Smoke"), Best Sound and Best Sound Editing.
film & television selection
The Silencing | Universal Pictures
A reformed hunter living in isolation on a wildlife sanctuary becomes involved in a deadly game of cat and mouse when he and the local Sheriff set out to track a vicious killer who may have kidnapped his daughter years ago.
When Hope Calls | Hallmark Series
In the early 1900s, sisters Lillian and Grace open an orphanage in a northwestern town which is on the cusp of change; the sisters strive to find happiness and romance while meeting the challenges of taking care of the children in their care.
An audience of chairs
A mother living with mental illness struggles to cope after losing custody of her two daughters.
Letterkenny seasons 3, 4, & 5 | HULU ORIGINAL
Letterkenny consists of hicks, skids, hockey players and Christians. These are their problems.
bad blood seasons 1 & 2 | city tv | netflix original
A dramatization of the life and death of Montreal mob boss Vito Rizzuto.
GOALIE
Biopic of the life of legendary NHL goaltender Terry Sawchuk.
Through the black spruce
The disappearance of a young Cree woman in Toronto traumatizes her Northern Ontario family, and sends her twin sister on a journey south to find her.
christmas at grand valley | hallmark
Kelly returns to Grand Valley for Christmas. When Leo, a single dad, arrives in town with his kids to review a hotel, the two cross paths. As Kelly re-experiences traditions with Leo, she begins to find her way back to her passion for art.
christmas inheritance | netflix original
Before ambitious heiress Ellen Langford can inherit her father's gift business, she must deliver a special Christmas ard to her dad's former partner in Snow Falls, the hometown she never knew. When a snowstorm strands her at the town inn, she's forced to work for her keep, and in the process, finds romance and discovers the true gift of Christmas.
The intruders
After the traumatic loss of her mother, a teenaged girl tries to uncover the dark secrets behind her new home, in spite of her father's disbelief.
I'LL follow you down
After the disappearance of a young scientist on a business trip, his son and wife struggle to cope, only to make a bizarre discovery years later - one that may bring him home.
A Song For Christmas | Hallmark
A pop star becomes stranded in a small town in the dead of winter and finds refuge at a family's beleaguered dairy farm.
hard rock medical season 3 | tvo
Getting a miner to cough up some stolen diamonds, extracting porcupine quills from a homeless man's posterior, tending to a patient struck by lightning, retrieving severed fingers from a woodpile - Just an average day in the life of a student in the world's most challenging Med School - Hard Rock Medical.
another wolfcop
Alcoholic werewolf cop Lou Garou springs into action when an eccentric businessman with evil intentions seduces Woodhaven's residents with a new brewery and hockey team in this outrageous horror-comedy sequel.
Swearnet: the movie
Fed up with being censored in their post-Trailer Park Boys lives, the out of work stars/world-renowned 'swearists', Mike Smith, Robb Wells and John Paul Tremblay decide to start their own uncensored network on the internet.
midnight masquerade | hallmark
Elyse, a rich heiress, meets Rob, a bullied lawyer, and the two fall in love during a costume ball.
for Love & honor | hallmark
When a by-the-book army veteran takes over as commandant at an ailing military academy, he instantly squares off with the school's free-thinking new Dean of Academics. But when they are forced to work together to help save the school--or risk closure--sparks fly, romance blooms and lives change as they attempt to save the town's longtime centerpiece.
Country Crush | netflix
The drama from Andrew Cymek follows city girl Nancy Taylor (newcomer Madeline Merlo) who meets Charlie Bishop (Munro Chambers) on her way to a party in the country. He returns with her to New York City where her music career is beginning to flourish, and despite the reservations of her best friend Ainsley (Sophie Tweed-Simmons), their romance continues.
ice girls | family channel
A figure skater is injured during a competition. A coach that hired her then helps her rehab her injury so that she may live her dream.
Natasha | amazon
A forbidden romance between a 16-year-old Russian Jewish immigrant kid in Toronto and his cousin by marriage, a 14-year-old girl from Moscow with a scandalous past.
Happily ever after | amazon
Heather returns to her hometown when her father becomes ill and is pressured into filming her former best friend's wedding.
Lost & Found | amazon
Sent to spend the summer on a remote and mysterious island, brothers embark on a thrilling treasure hunt to restore their family's lost fortune.
Servitude
A group of frustrated waiters at a kitschy steakhouse take over their restaurant for one final, glorious, revenge-filled night when they discover they are all about to be fired.
Textuality
Two people attempt to get into a relationship, while exiting the multiple relationships they were each managing through their Blackberries before they met.
A Beginner's Guide To Endings
Upon learning they only have a few days left to live, three brothers set off to reverse a lifetime of mistakes.
Small town murder songs
A modern, gothic tale of crime and redemption about an aging police officer from a small Ontario Mennonite town who hides a violent past until a local murder upsets the calm of his newly reformed life.
Shake hands with the devil
The story of General Romeo Dallaire's frustrated efforts to stop the madness of the Rwandan Genocide, despite the complete indifference of his superiors.